We are Uptivalves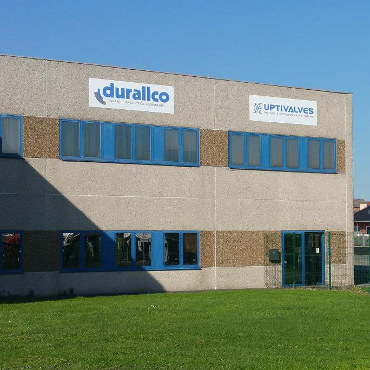 The Uptimise Group was founded by engineer Frederik Blancke, formerly a maintenance and plant manager in various production environments. Thanks to his many years of experience, Uptivalves is the specialist in optimising industrial production processes. By continuously investing in research and innovation, the Uptimise Group gives its clients' production equipment a longer lifespan, thereby lowering the 'total cost of ownership' and increasing service life and total return on investment.
Uptivalves is the make within the Uptimise Group that offers unique solutions for the maintenance, overhaul, and repair of industrial rotary and diverter valves. Uptivalves uses a technique that was developed entirely in-house, which we call 'tuning'. This 'tuning' guarantees an optimised operation and longer lifespan of your rotary or diverter valve. With this technique, Uptivalves confirms its technological leadership in the repair and optimisation of rotary and diverter valves. Below you can read more about why Uptivalves is different from other service providers in the sector, both in terms of diagnosis of your problem and solutions and aftercare.
In-house
engineering office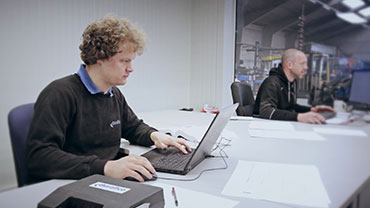 Our in-house engineering office has a dual role. On the one hand, they make a correct diagnosis of the nature of the damage of your rotary or diverter valve and, on the other hand, they gather know-how on innovative techniques to extend the life of your rotary or diverter valve.
Speed and
flexibility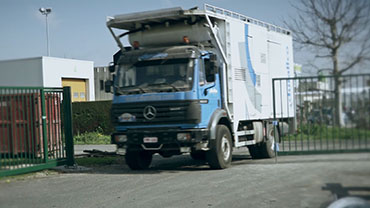 As soon as you contact us, our express courier will collect your rotary valve. Uptivalves can work fast because we have an extensive range of machinery. Spraying, welding, turning, milling, grinding are all done in-house. We also have spare parts available if your production requires them.
Assembly and
disassembly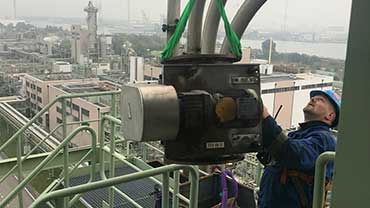 Uptivalves' specialised staff can dismantle and assemble your rotary or diverter valve. If necessary, we will fit a temporary replacement rotary valve. After repair or overhaul, your rotary or diverter valve will be reinstalled professionally at a time that suits your production schedule.
Wear-resistant
finish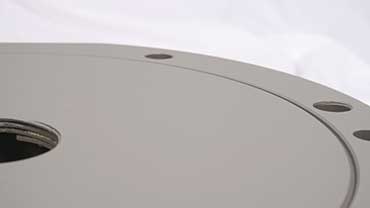 Our expertise in the field of surface treatments is what makes Uptivalves unique. Depending on your production process, Uptivalves can coat your rotary or diverter valve, resulting in a much longer lifespan and a higher economic rate of return. Based on the specific nature of the damage, our engineers will determine which coating is best for you.
Adjustments
possible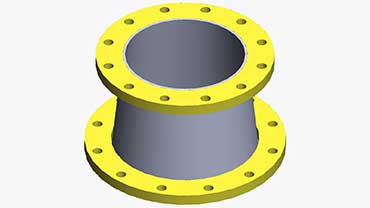 Uptivalves' professional technicians can make adjustments to the construction of your rotary or diverter valve. We can make customised adapters to fit a new or temporary rotary valve in the existing installation. The welders in our workshop are experienced professionals who deliver high-quality work.
Periodic
inspections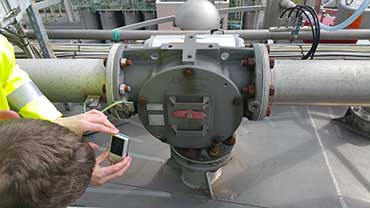 To avoid production downtime, you should not wait until your rotary valve is defective. Uptivalves offers periodic checks to monitor the evolution of your rotary valve and to propose preventive measures. This service is also possible in combination with our [service level agreement] (#serviceagreement).
Service level agreement
Uptivalves' service goes further.
A rotary or diverter valve tuned by Uptivalves may be part of a maintenance contract. This service consists of an annual inspection and possible maintenance. You will receive advice on the required maintenance. In the case of a malfunction, our engineer will arrive on site within the agreed time frame.
Thanks to the service level agreement, you will have less production downtime because your rotary valve's evolution is being monitored. Your rotary valve will also have a longer lifespan, meaning that entering into an SLA will give you a clear economic rate of return. You will also have peace of mind because you know who to call if your rotary valve stops working.
Please contact Uptimise by phone, e-mail or the [contact form] (contact) on this website if you wish to receive our terms and conditions or a tailor-made quotation. An Uptivalves service level agreement will be tailored to your specific situation and needs.
What our customers say
about our service
This is the first time that our Raumaster rotary valves come back in such a beautifully finished state and within the specified time. Thank you for the efforts and service of your team. Bjorn, Maintenance Manager
After Uptivalves "tuned" our rotary valves, their operation has improved noticeably. We very often used to have downtimes. After thoroughly examining the problem, Uptivalves gave our rotary valves a special coating and corrected their adjustment, and the problem was solved. Michel, Technical Engineer
We have been working with Uptivalves for some years. We are a production company where downtime is critical. With Uptivalves we have a partner who can overhaul and tune our rotary valves and, in case of an emergency, can act fast. Ludo, Team Manager